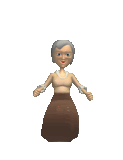 See What Other Seekers Say
Because we are true we constantly receive grateful letters of thanks from our clients. This is their good news to you. The small sample of testimonials reproduced below is just a selection of those which regularly flow into our offices. They are all completely unsolicited - customers spontaneously write to thank us because they are so grateful at not only having access to genuine materials, but for the wisdom and knowledge which turns those materials into a solution for their magick. Unlike many made-up testimonials used as a sales-ploy by unscrupulous businesses within the occult (now outlawed but a con trick which is still being used by some to dupe the unwary, particularly on the internet) , the following genuine testimonials are available for viewing/corroboration at our offices in Leeds, Yorkshire. (Please note, initials only are used to protect the confidentiality of clients)
---
Dear Marabas, I owe you a debt of gratitude because......
In my previous order you sent me an extra item. I have enclosed the cost for this item today. Thank you for the Protection Oil B546- it helped save three lives.... Mr PD, Nottingham
Thanking you again for your excellent service in the past and which shall now be used again on a consistent basis - and for your products - they have no rival anywhere else. Your faithful supporter, Mrs EW, London ruthv
I have been placing orders with yourselves for the past (deep breath) 15 years or so and have never had cause to complain about your service. Mrs GC, Birmingham
Dear S.A. Firstly let me say a big 'Thank you' for the B543 Property Selling oil you sent me. Within 20 miniutes of the oil being delivered and going onto the for sale board the house was sold. This was a miracle. Thank you. Mr G H, Birmingham.
I am EXTREMELY pleased with the antique I-Ching coins I purchased from you .. I really treasure them. Mrs CC, Durham
Many years ago I ordered B297 Hex Breaker oil from you and did the ritual, bathed, sprinkled it around our bed. To our amazement the ceiling above our bed lit up, it was like Blue electricity, honestly! My husband was very much a non-believer but he witnessed this for himself. Anyway from the next morning everything changed for the better. This lasted for many years but recently things are not too good so I thought I would send for another bottle. Mrs B Gail, Truro
Best Wishes for the summer solstice to everyone at the S.A. Thanks for two years of BRILLIANT service - there is none better anywhere.. Miss HP, Bradford.
I must say your spellkit for passing a driving test was really very successful. I had tried 17 times previously and failed but after using your Driving Test Spellkit P106 I was contacted by the TV programme Driving Me Crazy and they filmed me and I passed.... MN, Portsmouth
I would like to tell you that I have tried many astral projection methods and bought many books, following every application to the letter and it still did not work but when I tried YOUR spell it worked first time. All I remember is I was aware of standing near to my own body and then I had fantastic experiences. I travelled to Boston and Atlanta and it was just fantastic flying over these places... Mr M.H, Edinburgh.

But is all this just a flash-in-the-pan? Could it be that these are just the lucky ones and that in the long-term success is simply a matter of 'coincidence'? Scientific materialists will tell you so but how can that be? If the magic wasn't working for them why would customers keep on buying from us loyally year after year after year as they regularly do? One strange occurrence is a coincidance, several million to one chances in succession has got to be something other. The next unsolicited testimonial is typical of the opinions of our long-term clients, and to us, is clear evidence that magic can change lives.

Dear S.A. Many thanks for your service over the 31 years I have been with you. I bought my first book from you in 1975 when I first started my occult path. It was many books later that I made my first steps into a very big pool. I was with you when you started, was with you when your shop was firebombed (in fact I remember visiting and personally shaking hands with Marabas a day or so after that tragic affair) and I am still with you today. Without the S.A. I would not be an occultist today. Excellent! Many thanks to Marabas and all at the S.A. Mr E.P.S., Bovey Tracey.

Remember, this is not a con. These are a random selection of GENUINE letters written by real people just like yourself. It is a small selection of the constant stream of gratefulness which the S.A. prospers. Think on it - The implications are truly astounding evidence of the existence of supernatural forces and its relevance to people's lives....and there's more - read on!

I would like to take this opportunity in thanking Marabas for his excellent guidance and knowledge on areas of the Occult and Ritual Magic . I sincerely believe that my way of thinking and attitude to life would not be as Mature and Wise, if I had not discovered YOUR excellent knowledge on such subjects.. Mr RG, Dover
Just a few words of thanks for the service and quality you provide. The Athame was wonderful, well made and the price, well! You could double it! I shall be dealing with you solely from now on as all that you say in your catalogue IS TRUE. I feel as though I have been 'ripped off' by other so-called occult supply shops. Either they have never heard of it, or they are 'out of stock', or you wait and wait and wait!... JD, Manchester.
May I take this opportunity to wish everyone at the S.A. greetings and very best wishes. Thank you for your wonderful service, kindness and help during this year. The best firm I have ever done business with. Blessed be! Mr HS, Eastbourne
.You may not fully appreciate the fact that many of us value all your guidance and help which you have always given freely.... Mr GG, Cardiff
.I have turned to you many times in the past and even when the problem seemed insoluble, your good advice and your products that really work (sometimes overnight!) have provided the remedy. Mrs RA, Avebury
.Dear Marabas, Thank you for writing the Beginners Guide to Essential Paganism. When I first read through it I thought 'this is like reading thoughts I have had deep down for years, written down on paper by someone else', finally I do not feel a misfit. I read it again and more things fell into place and I became much less confused...Miss SO, Carlisle
I was very surprised to find the credit of 12.99. This was the very last thing I had expected from any mail order company. This to me proves you are true to your word, not just 'selling' goods - anyone can do that - but offering personal friendly, honest return of post service to me, a somewhat small (in pounds spent) customer. In future I will ONLY order from you.... P J, Southampton
This is my fourth order with you in quick succession, the last being for Marabas's Man Know Thyself pathworking lecture tape which is excellent. THANKS.. WM, Sale,
.Dear Marabas, I am impressed with the Man Know Thyself pathworking cassette PX187C which I have recently purchased from the S.A. The guided meditation goes beyond all the other self-help tapes that I have used in the past and I particularly like its open-ended structure which allows a personal exploration to occur. Mr ID, Aberdeen
.I must say when I opened your package and looked at the Image Doll P63 effigy, it struck a chord in me, kind of like, just right for the job. The S.A. experience here has definitely shown through. I KNOW I can work with these - hard to explain but just excellent.... KM, Birmingham.
Whilst putting pen to paper I must thank you for your excellent service and quality of goods which if anything excels your descriptions. In the short time I have been one of your clients I feel I have progressed in my studies more than for the past years. I cannot thank you enough. Miss PAB, Reading.
Your Venus Incense B709 smells truly magickal. I think of the smell and it is there again, weeks later!.... ST, Glasgow
I really do appreciate your advice. I have been a customer for nearly 14 years and the service gets better every year. To be honest, I don't know how I would have got through this year without you. ..Mr .DM, Newcastle
The service that you provide is magnificent, I thank you for all the help you have given me in finding an occult path. Mr NM, Blackburn
Thank you for your past service and great books, for the knowledge is BRILLIANT. I have been able to astral project, converse with entities, etc., punish enemies, draw love partners etc.,. Best service all round for REAL knowleldge. Mr DK, Doncaster
Please tell Marabas that I am so grateful for his wonderful gesture. I really do not know how to express my thanks. What I can say is I now understand why those who respect him do so and from what I have learend since becoming a customer about some of the problems he has had from people both inside and outside pagan circles, have made me very angry. All I can say is this is the best firm I have ever dealt with...Mrs AE, Brighton
Just a line to tell you how delighted I was with my orders in the past. The summer equinox incense I recently purchased added a new dimension to my ritual. The Beamer I ordered a while back I have used to treat minor strains etc., and I can tell you it really does work. Your products are of a very high standard and worth every penny. You have a committed customer , hence my new order...PU, Sheffield

Remember, these are GENUINE unsolicited testimonials from customers who spontaneously have written in to share their good news. It is not a trick - it is not an exaggeration - it is not fiction, it is FACT. What they are conveying is the glory of successful self-empowerment through esotericism. Anyone who doubts this should remember that it is illegal to make these claims if they are not true but people who don't believe will go to any lengths in denial - so we've appended some photos of a few actual letters hereunder and the 'doubting Thomases' will just have to accept the truth. Unlike copycats who see our results and may make up their own, the ones on this page are REAL testimonials. Real People, Real Successes..................... and there's more....

You recently sent me some Stay Away Oil. (Stockcode B663) I applied it as advised to my doorway and to the possessions of the person I wished to stay away. The day after applying the oil the person told me she had now decided to go to Canada and then sometime in the new year to travel from there to take up a job in the United Arab Emirates! The oddest thing was that the day after putting the oil along the front doorstep the lock on the front door jammed - with the person I wished to go away stuck on the other side of the door and unable to turn the key in the lock!... RA, Belfast
Just a letter to express my admiration and gratitude for the BRILLIANT service you provide. I am not a newcomer to rituals or magic. I have tried various ones from a variety of books to no avail. In desperation I have paid fortunes to people advertised in magazines to do work on my behalf and my situation either got worse or there was no change. Anyway, I purchased a spellkit from you to sell my house (PX108 Spellkit to Sell Property) . It had been on the market 8 weeks and things were slow. I followed the instructions in the kit. I had doubts because I missed the correct hour but your helpers said not to worry. After a week an estate agent contacted me out of the blue and offered to put my house on the market. One week later my house was sold to a buyer who is not in a 'chain' at the full price I asked. As spells have not worked for me in the past this came as quite a shock. Please continue to provide such a worthwhile service and long may you prosper. Ms RM, Dagenham
I must add that anybody interested in Paganism. established or new, young or old, should read Marabas's Beginners Guide to Essential Paganism to gain a concise view of the true meaning of the Pagan Way. Mr KL, Virginia Water
....Killing myself seemed to be the only answer. I was in real shit but not any more because you've given me a new lease of life A proper chance in recovering from the things that made me so sick.. Miss DG, Dublin
Have been a customer for the past eleven years and have always been satisfied with your genuine products and prompt service. ..Mrs TN, London
The Ruthvah worked. I was surprised by the change in several womens' attitudes to me, it seems to immediately 'warm' them to me. There's a definite psychic element to it too as it seemed to act like a gravity beam at certain mooments because I felt my aura 'locking in' to theirs. ..Mr RS, Brentford.
I thought you might be interested in a little feedback about what I've thought of the S.A. since first buying. There's little things about the S.A. that have impressed me; first, everything WORKS! I've actually noticed that there really IS some magical force inherent in even the raw herbs...probably due to the way they're propagated and grown (the ancient way). I'm rather pleased there IS a company like you left on this earth, from whom I could expect items much closer to the required standard and some possibly better than necessary. The tapes I've bought are very good too. Due to something in particular Marabas explains in one tape I was able to apply it in another context and save a certain innocent person from wrongful prosecution and so from an unujust prison sentence that would have caused her at least a breakdown. Also the love magic tape (Time-Tested Erotic Spells P186) has been of great use - has helped to secure for me two past relationships which I' m glad of and were happy times. MN, Glasgow.
Over a year ago I purchased the Slimmming Spellkit and it worked wonderfully.... KT, Stoke
I have moved to the USA and I have not found as good a service as yours, so I would like to start ordering direct as soon as posisble, Miss PP, Bronx.
Could you help me with this query? I bought the Slimming Spellkit from the S.A. and the spell went beautifully but the thing is that in the five weeks since doing the spell I haven't lost any weight, yet my body has shrunk in size. This I know through clothes fitting etc., Other people have also noticed my body has shrunk. I would be most grateful if you could explain this phenomenon.... Mrs TD, Fulham.
My mother had dealings with you for many years - now it is time to fend for myself, please send your latest lists. Miss EG, London
..I Used your spellkit for Career Advancement/Getting a Job (P108 Spellkit for a Job or Promotion) and have had many wonderful opportunities. The very next day after using the kit I was offered a position in my desired field with the hours I wanted to work and since then have had a stream of offers. Would like to try another spellkit...... Mrs D.E., Conwy.

More information: Amaracon Oil P503A
Can It All Be True?
So, if you are a doubter you are maybe saying to yourself. Could it be a con?
Perhaps they made the letters up (we didn't, as you can see from the facsimiles of actual letters above).
Maybe these people are dysfunctional? ( No, they're not).
Maybe they are the type of eccentrics who will write anything? (Not true, they are intelligent aware people like yourself).
Maybe they are the exceptions to the rule and any firm will collect some letters like this over 30 years? ( No they are not exceptions. Remember, this is only a small, RANDOM selection from a filing cabinet bulging at the seams with similar letters - you'll find many even more astonishing examples peppered through our printed lists and you can click here to see a whole lot more on this site - these letters flow in virtually daily).
Well, then, Maybe we offered inducements - free gifts, money etc? (No, we didn't do that either - these people wrote on their own volition because they wanted to share their good news with doubters like yourself, as the actual letters show).
Okay, then, if that's all true, tell me this, why doesn't EVERYONE buy from the S.A.? Good question. We asked Marabas. He said:
"The majority of people inadvertently destroy their own magic because they refuse to believe in the truly improbable. Raw beginners to magick who simply TRUST can often obtain better results than those who seek intellectual rationalisation, because their expectancies are stronger. In short, for Miracles to happen you have to expect them to. The very best magic demands a belief in the 'Immanence of the Impossible', but because of the scientific materialist educational system people are trained to distrust intuitions of this kind. To see them as some sort of weakness or naive gullibility and quickly insulate themselves from any possibility of success by scoffing at its 'immaturity'. Such people will often go to extraordinary lengths to deny what their heart, eyes and ears tell them and thereby dislocate themselves from the possibility of magical and creative opportunity.
In the modern world there is a constant battle between Science and Art" An artist looks at a gnarled tree and sees colours, depths, patterns, textures and even an emotional content reflected in the simulacra of the patterns of the bark. He senses intuitive stimuli in the tree which he can portray in a painting which adds a completely different perspective totally unlike and far more satisfying than a straightforward photograph of the tree. His painting then carries a message of all that the artist has sensed and acts as a doorway into those perceptions for others who look at it.
The scientist on the other hand sees the practical mechanical end result of neurone reflexes caused by stimulus from the retina of the eye which results in hand and eye co-ordination linked to Wernecke's area in the brain..... In short Science has no soul and doesn't value anyone who does.
As usual Marabas has it right on the button. It's easy to see this cynical self-destruction everywhere and it is amazing to see the lengths some people will go to in order to maintain their 'scientific' world view.
So this is the real test. Are you like the gainsayers who insist on magic not working - and who then feel vindicated when it doesn't; little realising that they have subconsciously actually worked successful magic to get the negative result they desired!
Or are you like the writers of the letters above (and thousands more like them). Good people who succeed in life using esoteric principles and add another dimension to their reality by taking the Magical Advantage. People who intuitively feel that wonders exist and want a piece for themselves? Well then, the Test is simple, don't beat about the bush - send in an order and test us out. Suck it and see! It needn't cost you an arm and a leg to prove Dave wrong. In fact you don't even have to wait - you can test us right now, today, this instant, by clicking on this link and downloading one or two unique spells and ceremonies from Marabas's Occult Exercises & Practices range. You will be astounded at Marabas's genuine teachings!
Just one try-out order will decide you one way or the other and could very well change the entire course of your life for the better. If you can think of any more reasons why you shouldn't act it would be a bad sign. Questions? Email

Or include them in your first order and Marabas will answer them. Become part of the S.A. experience and like the clients above, you could be writing your own letters of thanks.
---
Click here if you want to read more good news - more unsolicited testimonials which show how others like yourself have changed their lives using Marabas's knowledge and goods

HOW TO ORDER ANY OF THE ITEMS MENTIONED ABOVE


ON LINE:Use the hyperlinks above to go to the respective item and click on the buy-now button to add your choice/s to your shopping basket. If you are ordering from a printed version of this webpage then fire up your computer, type the hyperlinks ( e.g http://www.sorcerers-apprentice.co.uk/....etc ) into your browser window and follow through in the same way.
PHONE If you have no computer then telephone 0739-7295212 (24hrs) and dictate your order to us over the phone.

Genuine unsolicited testimonials included for example purposes only, others may have enjoyed different effects. Application suggestions given for illustration purposes only: You may need ancillary items to complete some applications. Experiments are not guaranteed and are undertaken at user's own risk.




DISCLAIMER: Along with five billion other souls on this planet we believe in Transmogrification (magic), and Transubstantiation (life in spirit). About 85% of the world's population believe in the world of spirit. Only 7% of the world's population are atheists (scientific materialists) but these few people have a disproportionate influence over the way we live because the government relies heavily on these Scientific Soothsayers of the State to provide justification for their decisions. This disclaimer is to comply with the prejudiced demands of this lobby and should be seen as such. When we infer on these webpages that something is successful for a particular purpose we mean that traditionally it has been held by sages to be successful for that purpose or/and that historically it is reputed to work in a novel, legendary or peculiar way to succeed with that purpose, or/and that people alive today have tried and recommended the item as being successful or helping to a lesser or greater degree for that purpose and therefore it may be worth trying. In most instances we will have tested, experienced and confirmed the effects ourselves but we freely admit that these items may not work in every instance or may work in lesser ways than the examples quoted. We offer them out for historic and curiosity value only as untested objects of pleasance. All use and application of these items and information should be seen as experimental. Magical effects cannot be proven nor guaranteed. We have personally used and sold items like these for over three decades and our experience is positive - however in order to make an informed choice you should be aware that science disagrees about the existence of magical forces and effects and insists that other mundane factors will be working to cause the success experienced if any. Intending purchasers should carefully read our full Duty of Care Statement of Intent on http://www.sorcerers-apprentice.co.uk/naivecust.htm
REASONABLE RISK: Advice; Personal Consultations; Recommendations for Applications: Marabas has an unparalleled grasp of esoteric methods worldwide but he is not a god - he cannot indemnify customers from risk. Only you know your exact circumstances, your medical history, state of health and the progression of the problem so far. Only you can judge whether it is in your interests to apply magic in your life. If you ask us how a magician might resolve a problem then Marabas will tell you but in our eyes magic is a force used to modify the course of destiny and can cause peripheral changes which are not anticipated therefore all magical operations are by qualification inherently experimental. Our products are genuine, contain proper materials and most importantly are designed with adept knowledge of magical method. You cannot get a better chance of successfully experimenting with magic but be under no illusion - it is an experiment undertaken entirely at your own risk.   The S.A. offers raw materials and literature  for curiosity's sake only. Marabas's historical knowledge is given if asked. Under present law Marabas cannot 'prescribe' magical actions or cures; we suggest only what an adept might do in your place. To recapitulate:     We are not selling you the magic 'cure', though it may very well turn out that way. We are providing the opportunity to experiment with genuine magical methods to open up new doors in your life.   We can tell you how others have changed their lives and how you might choose to do it for yourself but you are responsible for your own experiments.   We cannot indemnify people from the repercussions of foolishness but we will sincerely do everything we can to ensure your genuine success and this will be the limit of our liability. Marabas's suggestions will always comply with U.K. law but if you are unsure whether a suggestion might breach local laws or regulations then you should consult your legal advisor before ordering. Clients must be cognizant that all Magic and ritual work is experimental and therefore undertaken by them at their own inception and at their own risk. We provide all reasonable warnings and protections for our clients but cannot be held responsible for applications of their own invention of which we are uninformed. We will readily offer our opinion on the advisability of proposed applications of our products without charge. We expect the typical customer to be reasonably fit and healthy. If you are significantly unwell, subject to allergies, are taking a course of treatment, are pregnant, a registered drug addict, have a history of chronic ailments or are undergoing psychiatric help then it is your responsibility to clear your intentions with your doctor and alert us before you embark upon a purchase. .