More Exclusive Items From the S.A.- these exact products are not available anywhere else
ELEMENTAL GATEWAY SYMBOL CARDS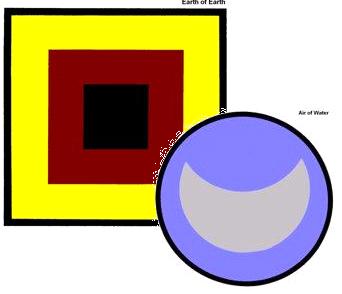 The use of THE ELEMENTAL GATEWAY SYMBOLS is the initiated way to learn to experience and control the Magickal Elements, the basic building blocks of all magical technique. Adepts say that without the ability to control these elemental forces your being is unskilled and your power fractionalised.

This is why most traditional magical schools have insisted upon the teachings contained within our exclusive S.A. ELEMENTAL GATEWAY SYMBOLS PACK. The pack consists of a full set of symbols in the correct 'flashing' colours.

There are the 5 Main elemental symbols plus the 25 fractional elemental symbols (Fire of Earth / Water of Fire etc) Unique detailed instructions by Marabas include hints on priming and give a number of uses and initiated applications to draw and project elemental power.

Marabas says that to work Magick you MUST be able to absorb and project elemental forces and these cards are the tried and tested method which has been used successfully by hundreds if not thousands of occultists in today's world and during ancient times.

The Key to all forms of hermetic Magick for just £9.97 for instant download. The lesson includes all the graphics of the elemental symbols, read how to use them, then print out the cards on ordinary paper or on 180g 'two-sheet card' as you need them. Begin with the five mail elemental symbols and move onto the fractional elemental symbols as you progress. Follow Marabas's detailed but simple instructions for one of the best occult lessons you will ever experience and watch your magic skyrocket.

---
New digitised edition of the famous S.A. Tree of Life Charts is available now for instant download.

for genuine students of the esoteric

Make Creating Your Rites and Analysing Results Easy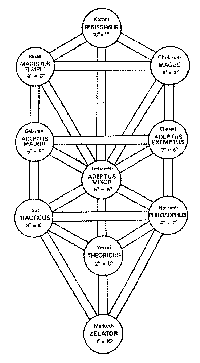 S.A. TREE OF LIFE CHARTS : There's hardly a better way of plotting your course through the magical world than by the use of these A4 format Charts of the Qabbalistic Tree of Life. Essentially they are used to plan pathworking rituals from sphere to sphere and we include a number of correspondence and attribute charts with the pad so writing your own path-workings becomes a doddle. S.A. Tree of Life Charts are an unbeatable interactive aid to background study of the Qabbalah. They can also be very useful for plotting incomplete magical ideas / theories of your own (automatically producing the conclusions which evade you) and one very valuable aspect is to analyse and understand dreams or visions by placing them on the Tree Glyph.

Too often do some beginners make the mistake of bypassing the Qabbalistic system of magick because the often abstruse texts available for its study tend to confuse newcomers so that they fail to see HOW the Qabbalah is practically applied to ritual and why.


Those who are experienced in using the Qabbalah know different, they will analyse and study their magical projects and evolution objectively by drawing up a Tree of Life CHART upon which they can experiment with their applications / perceptions. It's really EASY and our pad offers detailed instructions from our resident Adept, Marabas. It takes only a few minutes to grasp. Do this just once and we believe the true value of the qabbalistic system will explode within your consciousness like so many shafts of illumination.

THE S.A. TREE OF LIFE CHARTS are the ideal aid for the serious student of the Qabbalah being a Thought Sketch-pad for study and analysis of

QBL DATA & CORRESPONDENCES,
RITUAL INFORMATION INSIGHT
THE DESIGN .OF ANY RITUAL;
THE CONSTRUCTION OF GODFORMS
OCCULT SYSTEM ANALYSES etc.
See how component parts of ANY Subject; Objective; Mood; Form; etc interelate through The Tree. A superb Cosmic Algebra - fill in the known spheres/constants and THE UNKNOWN THEN BECOMES ACCESSIBLE. The potential is astounding. MAP out AND CONSTRUCT YOUR RITUALS / MAGICAL WORKINGS so that nothing is missed and all is secure.

Test your relationships and see how you interelate with others etc. etc. Select test and confirm gods and godforms.

Marabas says this is an essential magickal aid for ALL paths of magic but a crucial one for qabbalists.

Our Tree of Life Charts has blank Tree of Life Chart/s (Full page A4 size format) plus
three already pre-filled charts with oft-referred to correspondences and attributions for Tarot; Astrological Data; Plants; Minerals etc. for your quick reference.

Download instantly, right now, within minutes and once you've downloaded it you can print off as many blank Tree of Life Charts as you like, whenever you like, for your own use and you never have to pay again.

Once tried you may wonder how you ever managed without these fine Tree of Life Charts P6089, at just £5.97 they are an excellent 'forever' investment.